Our Team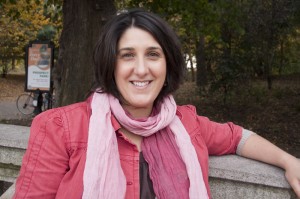 Sara Juli is the Founder/Director of Surala Consulting, a NYC-based fundraising consultancy specializing in strategic fundraising solutions. She is fortunate to work with individual artists, small non-profit organizations and for-profit companies looking to donate funds. Prior to starting her own company, Sara was the Director of Development at Dance Theater Workshop in New York City where she was responsible for coordinating all aspects of their major gifts program including Institutional Giving, Individual Giving, Board Development, stewardship, and cultivation of top tier donors.  Prior to Dance Theater Workshop, she worked as a grant writer for American Dance Festival and General Manager for Dixon Place. She has also been creating and performing innovative solo work in New York City for the past nine years and has toured her work in New York City, nationally and internationally to Holland, Australia, New Zealand, London, and Russia.  She holds a B.A. in Dance and Anthropology from Skidmore College.
Surala Consulting aims to assist arts organizations and artists with an array of needs in order to be succesful. With over 10 years of active networking in the New York City arts community our Director, Sara Juli, has deep relationships with a multitude of professionals in the field. In addition to a myriad of Fundraising services, clients interested in assistance related to PR/Marketing, Bookkeeping/Accounting, Event Planning, and Production can access these outside services via Surala Consulting's pre-existing relationships.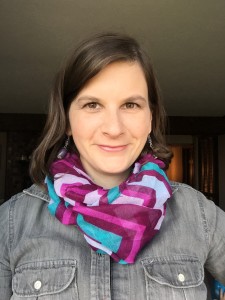 Emily Macel Theys (Grant Writer) is non-profit consultant specializing in grant writing and external communications who is passionate about helping artists and performing arts organizations achieve their vision through supporting their fundraising efforts.  Formerly the Director of Development and Communication at Dance Exchange in Washington, D.C., Emily helped the organization navigate a founder-transition and a major re-branding effort. Currently as a Development Associate with Dance Exchange, she continues to advise on executive decisions and fundraising strategies. Emily joined Surala Consulting in 2014, where she has had the pleasure of working with clients such as Alison Chase/Performance, Dance Films Association, and Performance Space 122, among others. Her work with Surala primarily focuses on grant writing, research, and cultivation for small to mid-sized non-profits. 
Emily holds a Bachelor of Arts degree from Allegheny College where she minored in Dance Studies, and a Masters of Fine Arts from Sarah Lawrence College. She is a Contributing Editor of Dance Magazine and a frequent contributor to Dance Spirit and Dance Teacher magazines. She lives in Pittsburgh, PA with her husband Jonathan, and two children, Lincoln and Violet.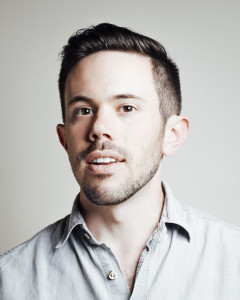 Eric Borlaug (Digital Campaign and Events Consultant) is a playwright, producer, podcaster, and fundraising consultant based in New York City, originally from the San Francisco Bay. His work across genres focuses on technology and perspective: attempting to see the world and artistic fundraising models in new ways while utilizing technology and new media to meet audiences in unexplored spaces with unexpected spectacle.  His 8 years in crowdsourced fundraising has raised over $500,000 in 30 various Kickstarter, Indiegogo, Crowdrise, Patreon, and Charity Buzz campaigns, and has managed bespoke events of style and taste from intimate salon gatherings to million-dollar gala celebrations.  Eric holds a Bachelor of Arts from Eugene Lang The New School for Liberal Arts.